DPS & CCJJ Introduce New Resources for Sexual Assault Victims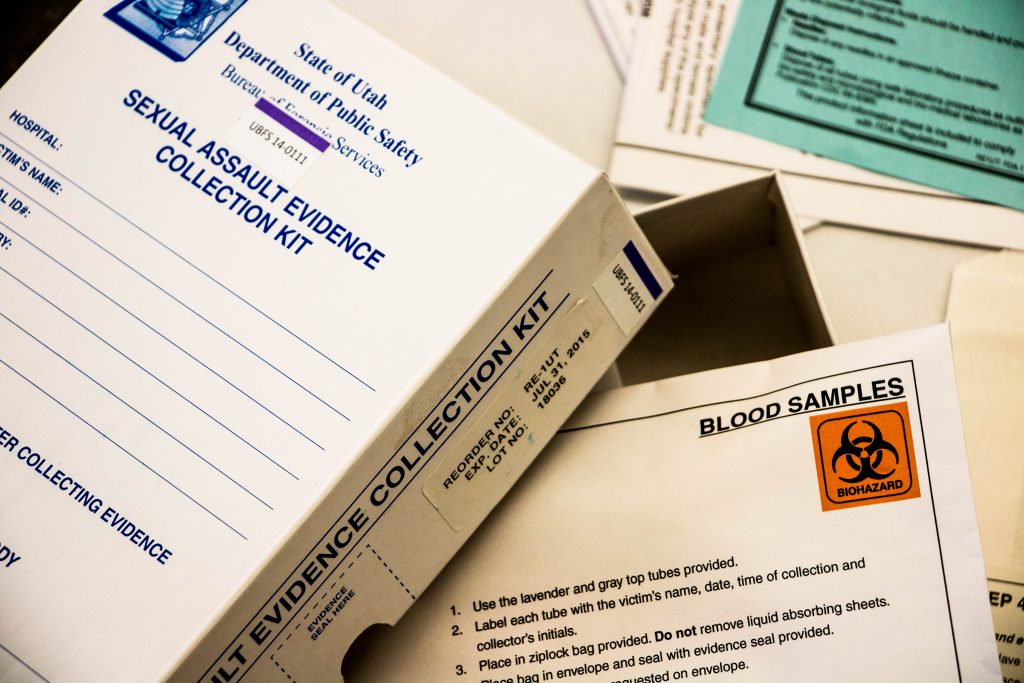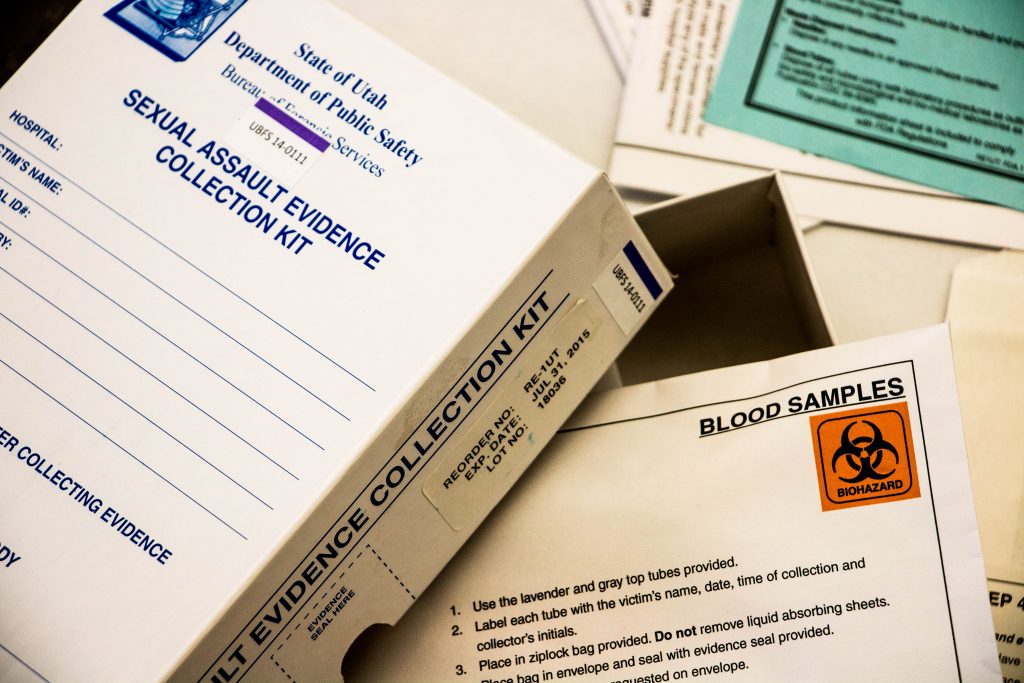 SALT LAKE CITY, UTAH– The Commission on Criminal and Juvenile Justice (CCJJ) and the Utah Department of Public Safety (DPS) have established a group dedicated to pursuing justice for victims of sexual assault. That group includes a new victim advocate who will be the point of contact for victims seeking resources and the status of their sexual assault kit. A new information line has been set up for victims to connect directly to a victim advocate. That number is  1-801-893-1145
In April 2014, the Rape Kit Processing Work Group (a statewide, multi-disciplinary group) conducted a survey through the Commission on Criminal and Juvenile Justice to assess the number of unsubmitted sexual assault kits in Utah.  The survey was distributed to all law enforcement agencies in Utah, requesting the total number of unsubmitted sexual assault kits in each agency's custody. Results of the 2014 survey identified 2,690 unsubmitted sexual assault kits in Utah's law enforcement evidence rooms; 1,589 were identified in Salt Lake County.
Also in 2014, $750,000 was allocated by the State of Utah to begin testing the previously unsubmitted sexual assault kits in Utah. Additionally, the FBI offered local law enforcement agencies the opportunity to submit up to 30 unsubmitted sexual assault kits to their crime lab for testing.  To test the remaining unsumbitted sexual assault kits, the Utah Bureau of Forensic Services received $1.3 Million from the New York County District Attorney's Sexual Assault Kit Backlog Elimination Program (DANY).
Utah law enforcement agencies have been supportive of testing all previously unsubmitted sexual assault kits. To date, 980 previously unsubmitted sexual assault kits have been tested and 144 of CODIS hits have returned.
2015
2016

2017

(Year to Date)

Total

# of kits submitted to the crime lab from law enforcement agencies
1,406
158
163
1727
# of kits sent by the crime lab to a vendor lab for testing
905
100
619
1624
# of kits returned to the crime lab from vendor
432
553
3
988
# of kits with testing complete
210
755
15
980
# of profiles entered into CODIS
31
377
1
409
# of associations made in CODIS
14 in-state

1 out-of-state

117 in-state

9 out-of-state

3 in-state

0 out-of-state

134 in-state

10 out-of-state
CCJJ received $1,999,680 in 2015 from the Bureau of Justice Assistance for the National Sexual Assault Kit Initiative (SAKI), a pilot project to address the investigation, prosecution, and survivor needs, stemming from previously unsubmitted sexual assault kits in Salt Lake County.
A multi-disciplinary working group has been meeting since October 2015 in Salt Lake County to create evidence-based policies and procedures to address the unique nature of sexual assault cold cases.  The working group is committed to increasing support services and improving the systematic response to survivors of sexual assault; increasing transparency throughout the criminal justice process; enhancing prosecution rates of sexual violence cases; reducing processing times for sexual assault kits; and advocating for policy changes at the state and local levels.  To date, the working group has developed a victim notification protocol, established a Sexual Assault Kit Information Line and Victim Therapeutic Treatment Fund, has begun work on the Sexual Assault Kit Tracking System (expected to launch in July 2018), and aided in the passage of House Bill 200, the mandate to test all sexual assault kits in Utah.
Additionally, a cold case review team has been meeting since September 2016 to assess each cold case's potential to be investigated and prosecuted, to identify gaps in the criminal justice system, and to assess training needs for multi-disciplinary professionals.  Since the group was established, 71 cold cases have been reviewed, 22 survivors have been notified, and 9 cases have been filed for felony charges.
Earlier this year, CCJJ applied for a second SAKI grant to implement the evidence-based protocols developed in Salt Lake County to all counties in Utah.  The SAKI team has met with many partners statewide to discuss cold cases and evidence-based best practices, disseminate relevant protocols, and discuss potential opportunities for furthering the SAKI mission statewide.  CCJJ expects to find out if funding is awarded in fall 2017.
The SAKI team includes:
Krystal Hazlett – Site Coordinator, Commission on Criminal and Juvenile Justice
Lauren De Vries –Victim Advocate, Department of Public Safety's State Bureau of Investigation
TBA – Investigator, Department of Public Safety's State Bureau of Investigation
Jay Henry – Crime Lab Director, Department of Public Safety – Bureau of Forensic Services
Dr. Heather Melton – Evaluator, University of Utah
Heidi Nestel – Trainer, Utah Crime Victim's Legal Clinic